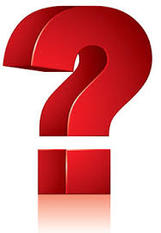 Does Therapy Work?

____________________________________________________________________________________________________________________________________________________In a word "Yes." But there are several important ingredients that are necessary to make it work, including the following:

1) Don't wait too long.
Some research has revealed that couples will sit with issues for up to seven years on average, before seeking any professional help. Relationship difficulties are much more easily addressed the sooner they are attended to. Many couples will live in less than ideal relationships for many years - because they have slowly adapted to this and not necessarily recognised it's gradual decline.
2) That you feel that you have a good "fit" with the therapist
. Meaning that this is someone you feel relaxed in the presence of, that even even though therapy is clearly a serious and potentially anxiety-provoking business, at least to begin with, that they help you relax into it fairly early in the process, so that you can get on with addressing your issues. A good way to get a feel for a therapist you might want to work with is approach them, via phone or email, check out their website, or ask around the traps as to who is recommended. It's OK too, to let them know that you are checking them out to begin with - stay clear of anyone who is resistant to this.
3) Part of scoping out a therapist is to also know they are experienced and well trained to deal with your issues.
So it's OK to ask about their particular approach, and what models they have skills in. This is especially so for family therapy and couples therapy - for instance there are currently two main models of couples therapy in use world-wide, that have a proven research base (the Gottman Model, and Emotionally Focused Therapy), so having familiarity with either or both of these models will be important in a couples therapist, even if they also use other tools. It's still a bit concerning that there are counsellors offering couples therapy, who have trained in individual therapy only, yet are offering couples therapy, which is quite specialised work. And it therefore also makes sense to know if they belong to a professional association, and subscribe to a code of professional ethics.
4) That you are now ready to do some work.
Therapy is not a passive process, where the therapist will do all the talking, and thereby 'fix' you, while you sit back on the couch. It's way better use of your time and money if you are actively involved from the beginning, that you are putting out your own observations and ideas (remembering there is no right or wrong), and also acknowledging that your partner or family member's ideas or observations are just as important as yours, even if you do not necessarily agree. Therapy is not the place to re-hash those old stuck arguments, so that someone else can be on your side, because a good therapist will not be recruited in to taking sides. Keep in mind too, that therapy works best when it is not just couch-based - this means that you will be ideally trialling doing some things differently between sessions, (that you will have already agreed on in the session) and then fine-tuning these when you next meet with your therapist. The old saying that people will do "more of the same, but expect a different outcome" can often ring true - so therapy works best when you are both/all intent on moving things forward in a different way.
So keep in mind all of the above factors,
be able to then recognise when your relationship is "good enough," (none will ever be perfect) and then yes, therapy will likely work very well for you!