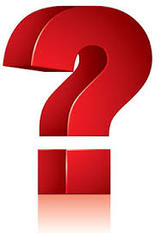 Does Therapy Work?

______________________________________________________________________________________________________________________________________________________
Y
ou might have been thinking about attending therapy or counselling for the first time, and you have been wondering naturally enough, whether or not it really works.
In a word, reassuringly, the answer is yes. Ever since the development of everything that might be described loosely as the "talking therapies," (ie., all the different models and approaches to counselling and psychotherapy- would you believe there are well over 200 different approaches?) people have rightly asked questions about whether or not it works. And yes, it actually does. There is an ever-increasing body of research that now confirms this
(Hubble, Duncan & Miller, 2009).
So, just as we might seek out medical help
, for problems relating to our physical health, we can sensibly seek assistance from a therapist, when we are experiencing problems with our mental health (such as with depression, or anxiety) or with our relationships (with partners, or parents, or adolescents) and know that such help is potentially just as effective as medical intervention is for physical issues. A key factor of course, is not to leave it too long to seek help - as with problems related to physical health, the sooner you move on it, the better the outcome.
Some thoughts about leaving things "too long."
Researchers have discovered that couples experiencing relationship difficulties are likely to not seek help for up to seven years from the commencement of the problems
(Gottman, 1999),
resulting in the problems becoming entrenched and more difficult to address.
This is unpleasant for either partner, and unhealthy also, especially if they have children. The bottom line, is that people do not really need to live like this.
So it's important to understand that people will often postpone seeking help, even when they do know that they could really benefit from it.
Things that are likely to make then delay seeking
help could include various factors such as the shame of needing to speak with an apparent stranger; adjusting to, yet also being very distracted by a declining relationship; assuming some degree of decline is to be expected in a long-term relationship; and one partner thinking the relationship is actually pretty good.
These reasons in themselves become problematic, as they keep people stuck, and prevent them from having the type or relationship (and ultimately the happiness) that they are actually entitled to.
What Actually Makes Therapy Work?
______________________________________________________________________________________________________________________________________________________
There are several important factors that will make therapy more likely to be effective for you.
To begin with, your therapist will be attuned to what they need to do from their end to make it work. But as a consumer or a client, there are things that you can do too, that will increase the odds of therapy working for you, and therefore make better use of your time and money. These might include all or some of the following-
(1) Before starting therapy, ask around, talk to your doctor, and also to friends or work colleagues, as to who they may have had heard of in your area. If it feels uncomfortable to say it is for you, say that you are asking on behalf of someone else, though it's increasingly common to have therapy these days, and there is little to be embarassed about. Most therapists will have web-sites which can provide you with a good over-view of the person. The 'fit' or connection that you ultimately have with your therapist will be important....In fact the relationship (as judged by you) between you and your therapist will be perhaps the most important factor to influence the outcome of therapy.
(2) Once you have some names, make some initial contact. Phone or make email contact. Ask how they work, what sort of successes they have, what their fees are (are there any subsidies available?), what professional association do they belong to, and what their availability is. It's also useful to know what models or types of therapy are they trained in, and is this a main-stream type of therapy, that has a reputation for being known and effective. Importantly, what scope is there to review the therapy as it unfolds (I'll say a little more about this below at number 5). You can certainly increase your chances of therapy being effective, by looking for someone who is more likely to fit your needs. As I said above, the relationship with the therapist will be so important. But say for instance, that you have a phobia of some description, you will be better to look for a cognitive behavior therapist. Or if you are having issues in your relationship, look for a couples therapist.
(3) Have some thoughts about what you want to address, when you start therapy. Chances are that you are going because of some things in your life that are currently difficult- do some more thinking prior to your first appointment about what they are, how long they have been present, and how you might have attempted to tackle them so far. Remember too, that there are no therapies available that will totally transform you, or eliminate all the difficulties or challenges from your life. If there was such a therapy, it would turn out some pretty boring human beings at the other end. So therapy is more likely to be about making changes so that your life can be 'good enough,' so that you can then move on in a more confident or empowered way.
(4) Be committed to making therapy work for you - meaning that with many therapies, the majority of the work occurs away from the therapist's office, with regards to things that you might be working on. This might include talking about issues with significant others, physically doing some things differently in your life, or just simply reflecting further about things by yourself, in between meetings with your therapist. Talk with your therapist about what you might need to do between sessions. Remember too, that it is your therapy- even though it initially might seem an unusual process, the more open, talkative and involved you are, the better will be your outcome. If you are attending therapy with your partner or another family member, the views and perspectives from both of you will be equally important. Your own view will be no less, or no more important than your partner's. Just different. It is vitally important that you feel involved in the therapy process- it will not work if you attend with the notion that sitting in the therapist's office and being talked to, will somehow change you. It's a two-way process, so you will probably need to talk quite a lot, as well as be working on things between sessions.
(5) The fit is important. If it does not feel like there is a good ''fit'' (fit being such things as you being able to feel quite relaxed in the therapist's presence, they seem to understand you, they do not judge you, they are caring and concerned for your well-being) between you and your therapist, or it does not seem to be working in the way you might have hoped, tell them - (hopefully though, they will be checking with you about this anyway), rather than just dropping out and not bothering to go back. If you just stop going, they won't be able to know what your concerns are, and they can't then make any changes to your sessions. Plus you will then probably need to start all over again with another therapist - or you just won't bother to ever go to another therapist again, and will perhaps develop the belief that no therapy works. Remember that all good therapists should be quite receptive to hearing how you think therapy is going, and they should actively seek your thoughts about this.
Here are some other useful pointers that will help make your couples therapy more effective.

Good luck - If you have any questions about material on this page, please contact me...